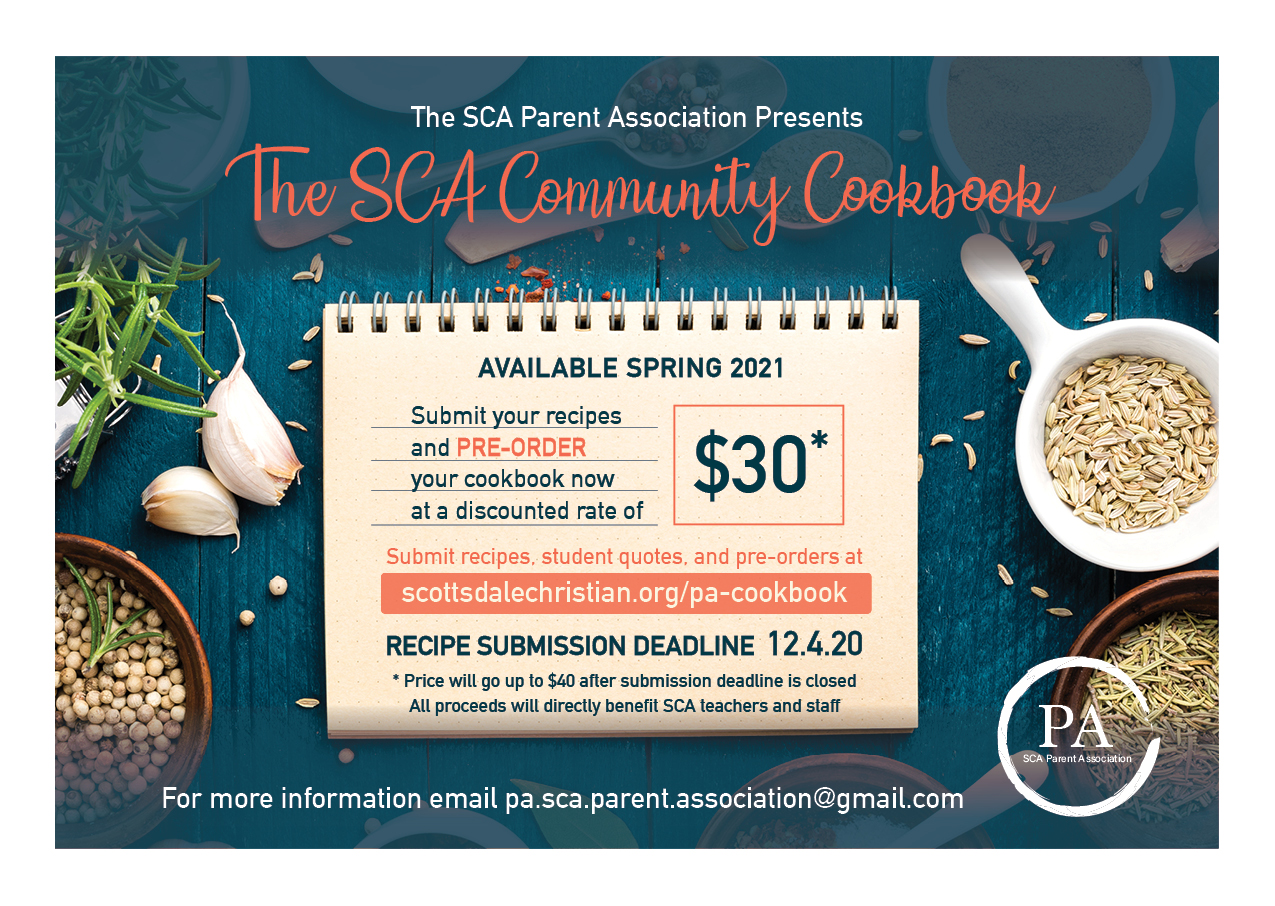 Our SCA Parent Association is preparing a wonderful custom cookbook featuring favorite recipes from our SCA Community. The cookbook will be professionally published, and it is certain to become a treasured keepsake. All of the proceeds from the cookbooks will directly benefit SCA teachers and staff!
Please submit up to 5 of your favorite recipes so you can be represented in our school's cookbook Recipe Submission Form. 
Five (5) Students will have a chance to win a $10 Eagle Shoppe gift card in a drawing when they submit a quote (favorite SCA memory)! If you are an Alumni, feel free to submit a memory as well! Quote Form
Also, be one of the first 75 Cookbook Orders and receive a FREE gift, a cookie cutter made by our very own students in the HUB on the 3D printer!
Thank you for contributing as this will help to ensure that our cookbook will be a huge success!  pa.sca.parent.association@gmail.com
You may also Pay with cash or make checks payable to Scottsdale Christian Academy (Memo: Cookbook) and return to school office in an envelope clearly marked Parent Association.